About Action Computers
Providing Professional Computer Repair Services
Action Computers is a local company that provides quality Computer Services, Computer Products, Computer Repairs and Computer Support to the greater Granbury, Texas area. We provide hometown excellence in service to both Residential and Business clients.
Since 2004 Action Computers Certified Professionals in Granbury have been providing Computer Service and Computer Repairs on all brands of Desktops, Laptops, Servers, Smartphone and Tablets. Action Computers offers up front pricing, fast turnaround and rush service is available. Action Computers has been voted the best in Hood County the last four years running . Plus we have an "A+" rating from the Ft. Worth Better Business Bureau. We are a Christian based and Veteran owned Company.
Action Computers partners with such Companies as Microsoft, Dell, ESET, HP, just to name a few. Ensuring that you, the Customer are receiving the best quality and service possible for your home or business Computer needs.
Owners Tim and Brenda Rothenbush have more than 40 years combined experience in the computer and technical industries, working for companies such as Microsoft, Verizon, IBM, and United Health Care, making Action Computers the number one hometown place to go for Computer Repair/Tech Support for your home or business computer needs. No job is too small or too large that our technical support people cannot handle.
Their job experience with such companies as Microsoft, GTE, and Verizon has equipped them with a professional and in-depth background, which they leverage to meet the daily challenges of this industry. Their attention to customer service, their business strategies, and quick response and repair time have given them the edge needed to be competitive in this industry. Their Customer's loyalty to Action Computers is the most compelling testimony to their commitment.
We Partner With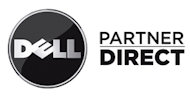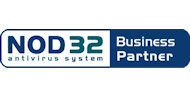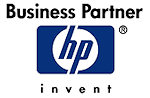 ---
Hours:
  Mon - Fri:  8:30 - 5:30
 Sat - Sun: Closed
Store Location
400 S. Morgan Street
Granbury, TX  76048
Next Door to C&J Butcher Shop
We provide computer repairs, computer sales, computer software, computer hardware, computer service to the Granbury and Lake Granbury, Texas area including Cresson, Tolar, Bluff Dale, Glen Rose, Stephenville, Cleburne, Acton and Lipan